Balloon Twisting & Face Painting at Bon Air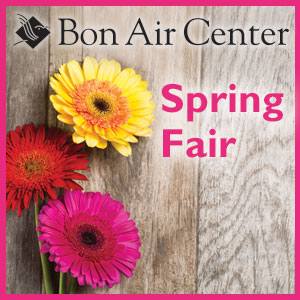 Free Balloon Twisting & Face Painting with Benny the Magician & Bebe the Clown.
Magic Circus provides enchanted entertainment with Benny Bendini's  strolling magic and balloon sculpting.
Get festively decorated with your face or arm painted by superb face painter Bebe.
at the Bon Air Shopping Center Spring Fair:
Saturday, 5/21, 11:30 a.m. – 2:30 p.m.
Celebrate spring at the Bon Air Center Spring Fair. Mollies Stones, commemorating their 30th anniversary will showcase local farms and food producers with free sampling and demonstrations. From farm-fresh ingredients to deserts, delicious snacks and tasty beverages, meet the people behind the food. Enjoy sidewalk specials throughout the center, music and children's entertainment.