See us at the Sausalito Art Festival 2017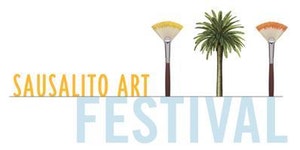 See Magic Circus at the Sausalito Art Festival 2017, Labor Day Weekend
This September at the Sausalito Art Festival 2017, the Magic Circus Family Show will be performing. Come and see us at the Sausalito Art Festival Kids Stage,
in front of the Bay Model Visitor Center.
Sausalito Art Festival 2017 Magic Circus Show Schedule:
Saturday September 2 1:00 – 1:30 p.m., 3:30 – 4 p.m.
Sunday September 3 1:00 – 1:30 p.m., 4:30 – 5 p.m.
Monday September 4 2:30 – 3:00 p.m., 4:30 – 5 p.m.
See Benny the Magician and Bebe the impish Clown with
their fanciful magic and theatrical comedy!
Enjoy great audience participation throughout the show and be mesmerized by fun illusions such as the "child floating in air".
See you at the Sausalito Art Festival 2017
Here is some history background of Magic Circus:
Magic Circus was founded by "Benny & Bebe" the husband and wife team of Benny Buettner and Bebe Conrad. Benny & Bebe have been enchanting U.S. and European audiences with their award-winning original shows since 1987. Their credits include appearances in film, television, and CD-ROM, as well as their live performances at schools, festivals, fairs, libraries, and corporate special events.
In 1995-1996, Benny & Bebe developed an educational program for the City of Fremont, Environmental Services Division. This series of skits, on the topic of recycling used oil, was a huge success and was extended to two years. The Local Government Commission recognized Benny & Bebe's Used Oil Recycling program as "an innovative and effective public outreach tool."
Magic Circus launched another school program, "The Wizard School of Magic & Science" in 1998. The play was written and directed with the assistance of acclaimed performer and actor Geoff Hoyle (whose credits include the Berkeley Repertory Theatre and Pickle Family Circus, among many others.) Benny & Bebe have performed the Wizard School at numerous elementary schools, science museums, and festivals in Marin County and throughout the Bay Area.
Benny & Bebe have stimulated the minds and touched the hearts of thousands of children. They were voted "Bay City Best" by the San Francisco Examiner. Other awards include winning the European TV contest called "Fairy tales of our Times", and the Oakland Stage Magic Contest in 1998.